Blog
"Any proclamation of social utopia deserves a second look…"
(12 July 2009, 11:46 pm)
Interesting and critical evaluation by Carolyn Kane of Rhizome.org of some of the ideas expressed at the Open Video Conference at Yale Law School.
http://rhizome.org/editorial/2739#more
The Question of Freedom at the Open Video Conference
By Carolyn Kane on Wednesday, July 1st, 2009 at 1:00 pm.

Does free video uploading and downloading equal democracy? I asked myself this question during the recent Open Video Conference, organized by the Information Society Project at the Yale Law School and the Open Video Alliance, an umbrella coalition for the development of an "open video ecosystem": a "movement to promote free expression and innovation in online video." Conference sponsors include Mozilla, Redhat, Intelligent Television, and Livestream. The conference was held at New York University's Vanderbilt Hall, home of the NYU Law School from June 19-21, 2009. I attended several of the panels at the conference, although it was primarily Yochai Benkler's opening keynote that was of concern.The mission statement for the conference reads, "Open Video is a movement to promote free expression and innovation in online video." The conference and its affiliates aimed to respond to outdated copyright law in an attempt to open the limits on the circulation and distribution of copyrighted material. Gabriella Coleman of New York University in her talk, "The Politics and Poetics of DeCSS," demonstrated the historical connection between code and free speech. Coleman traced the relationship back to John Stuart Mill, who first equated Romantic notions with utilitarian ones in order to justify free speech. In the 20th century, figures such as Richard Stallman, Peter Salins, and Daniel Bernstein, all further solidified the connection between legal rights and code. This history, Coleman points out, thus explains the popularity of today's research into the triumvirate of copyright, law, and culture. Ideally, the open video culture sought after would be one that would allow for the distribution and use of copyrighted video content without the fear of lawsuits or legal action.

Yochai Benkler, author of the celebrated book, The Wealth of Networks (2006) took the stage in the morning on Friday June 19. His conflation of the freedom to access content, as noted above, with freedom in general, was suspect. Benkler argued that Open Video was indicative of an "open democracy for everyone, everywhere, all the time." Open Video Culture, he said, would usher in the possibility for "anyone to express oneself, be creative and innovative." Benkler also claimed that because "millions of people are now looking at [social and political] problems" we will thus find millions of, "distributed solutions." In this "free" culture, he continued, "human creativity would move to the core." Aside from the seemingly naïve conflation of terms, exactly which society, which "everyone," and which economic system did Benkler have in mind?

Rhizome's founder, Mark Tribe, also presented at the conference with Rhizome's Executive Director, Lauren Cornell. After the talk, Tribe shed some light on the significance of Benkler's broad statements. He said that Benkler is partially correct, social media has granted more freedom. For instance, look at what the Yes Men can do. But at the same time, he added, this freedom has no effect on social relations, economic inequity and will not necessarily increase freedoms for those whom it is denied. Lastly, it does not automatically equal audiences.

It is true. When Benkler states that in "Transparent culture, anyone can innovate" and thus become "better readers," this is correct, in theory. For instance, random users may upload a video of a protest or demonstration to YouTube, or a mashup video of something they found online—they may make critical commentaries, subvert normative journalistic channels, and gain more insight into how television and mass media products are produced and assembled. But again, this does not guarantee more perceptive readers, critical content, or an audience for that material. As László Barabási points out, the majority of internet traffic still flows through major hubs—hubs like Amazon and Yahoo, which means that online content generally continues to rely on traditional media channels for distribution. Even if an independent new media organization may gain an audience, such as Boing Boing, or Rhizome, they may not be guaranteed the financial support needed to sustain on a long-term basis (this was the focus of Xeni Jardin's talk at the conference, a reporter from Boing Boing).

The situation is nicely summed up by media scholar Geert Lovink, in his recent manifesto written with Ned Rossiter. "Web 2.0" they explain, "is not for free. 'Free as in free beer' is not like 'free as in freedom'. Open does not equal free. These days 'free' is just another word for service economies…. Where is the enemy? Not on Facebook, where you can only have 'friends'. What Web 2.0 lacks is the technique of antagonistic linkage. Instead, we are confronted with the Tyranny of Positive Energy…" The utopianism of "open and free" video culture, it seems, is correct in that it allows people to do things they could not do before. But this does not automatically equal change or democracy in itself. Any proclamation of social utopia deserves a second look, yet we also need to understand why Benkler framed his arguments in the way he did that morning––speaking to an audience of lawyers, corporate investors, sponsors, and public relations representatives.

POSTED BY REH GORDON

Oliver Laric's 'Versions'
(29 April 2009, 10:07 am)
Excellent video essay on the stigma of appropriation and visual remixing from one its biggest practitioners, Oliver Laric. Surprisingly reminiscent of a Chris Marker film (maybe it's the narrator).
Also, somewhat related…an interesting essay on the hypocrisy of the recent Pirate Bay arrests and what it could mean for the future of ye olde music industrie from the vice-president of the Berklee College of Music. LINK
Even as the content industry celebrates another false victory over file sharing, the world is moving on, to cloud-based, on-demand streaming services — some licensed — where you can hear music and watch videos faster and in a more social way than you can with bit torrent. And as content holders look to monetize those networks, P2P networks provide the only useful template, because they share so many characteristics with today's social-media networks…

In addition to teaching them how to mine social networks for user data, file sharing taught the content industry that it's often more efficient to address networks than users. On one hand, this sort of thinking led to The Pirate Bay lawsuit. On the other, we have Choruss, Warner Music Group adviser and digital music guru Jim Griffin's plan to license universities, then ISPs, to allow subscribers to download and upload as much music as they want for an overall, royalty-like fee.
POSTED BY CHRIS
More Global Youtube Suppression
(13 April 2009, 6:57 pm)
This time in South Korea, which recently passed a law requiring users to provide their real names when uploading content in an effort to prevent 'cyber defamation.' Google responds by suspending uploads and providing alternate methods for uploading. Read more at ReadWriteWeb.
POSTED BY CHRIS
Richard Prince vs. Patrick Cariou
(11 April 2009, 9:02 am)
(via myartspace>blog)
A possibly more important case than the Fairey-Obama debacle, as far as setting precedents on what constitutes "fair use": photographer Patrick Cariou's lawsuit against Richard Prince and Gagosian gallery over a 2008 exhibition featuring over 20 collaged works based on a series of photos from Cariou's book 'Yes Rasta'. Brian Sherwin has a nice write-up here.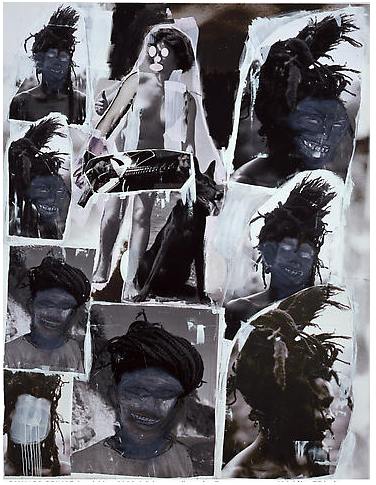 The meat of Mr. Prince's defense seems to rest on the argument that Patrick Cariou's photographs are not "strikingly original" or "distinctive in nature", and that his use of Cariou's photographs "poses no harm" to the value of the work, and has instead increased their overall value. Although Prince's defense may sound overly arrogant, his legal team seem to be relying on one major facet of the murkiness that is Fair Use: "Fact-based works, which can be expressed in limited ways, receive less protection than fanciful works that can be expressed in a multitude of ways." (No. 5 on Attorney Lloyd J. Jassin's 'Fair Use in a Nutshell'). Following this logic, Mr. Prince's collages (assuming they're to be considered more 'fanciful' and less 'fact-based') would recieve more copyright protection than Cariou's original photos (assuming Prince's collages are also under copyright). Probably safe to bet that they are…the collages were priced between $1.5 million and $3 million each, eight were sold.
 POSTED BY CHRIS
Eyebeam in Chicago
(1 April 2009, 6:44 am)
Went to the Eyebeam Roadshow presentation today at Columbia Colleges IAM center and was very impressed by all of the artist lectures. For those unfamiliar, Eyebeam is an art/tech organization based out of New York, who offer regular residencies & fellowships to artists interested in working in a mostly opensource and collaborative environment. Speakers included MICHAEL MANDIBERG, JOHN COHRS, YAEL KANAREK, AYAH BDEIR,  & JEFF CROUSE. They're all offering workshops at various UIC & Columbia locations throughout the week. Info & schedule HERE.
The talks reminded of some links I'd been meaning to post, but kept forgetting (shame shame). In particular, FLOSS Manuals is a great resource & reference page full of how-to's on all the major open source software that's out there. And just to give you more of an idea of the breadth of Eyebeam's model of open education, Mandiberg is even offering a CC-licensed manual on the ubiquitous and totally commercial Adobe Design software, using the formal principles of the Bauhaus Basic Course, & NOT the usual bland tutorials on how to make corporate logos that are so boring, they make you want to cry. Perhaps most relevant to this blog is the manual on HOW TO BYPASS INTERNET CENSORSHIP. Yup, might be a helpful read. You can buy a nice printed version on Lulu or peruse online at the Floss website (also available as a free PDF download on the FLOSS site).
Lastly, & in light of our ongoing Youtube discussion, just quickly want to bring up Crouse's work in progress 'Delete City,' a wordpress plugin that lets you monitor and automatically reblog content removed by DRM-bots. From Crouse's site:
Delete City uses the ridiculous storage allotment of web hosting services like Dreamhost to cache large amounts of user generated content from sites like YouTube, Flickr, Facebook, etc. and then monitors to see if any of this content is subsequently taken down. When it finds removed content, it automatically posts the content to your WordPress blog. The nature of the content can be customized by the user by site, keyword, and other criteria. Devious? Maybe. But also one step in the fight against censorship.
Readers interested in checking out the source code for the plugin and maybe assisting in development can look here.
POSTED BY CHRIS
New Zealand & Section 92A
(31 March 2009, 6:57 am)
A pretty extreme case of net neutrality violation: New Zealand's Copyright Amendment (New Technologies) Act,  which requires ISPs to have a code of practice (essentially a three-strikes rule) to completely disconnect "repeat" copyright infringers. And by copyright infringers, of course, they're referring to a large portion of youtube uploaders & everyday websurfers/content-creators, hence the very vocal protest of copyleft movements such as the New Zealand Internet Blackout.
Even more suprising is the involvement of mega-corporations like Google in the protest (yet another example of "good" Google in effect). They even went so far as to send a detailed report on the overall dubious validity of takedown notices it has received under the US Digital Millennium Copyright Act in response to the amendment. According to the report, "Google notes that more than half (57%) of the takedown notices it has received under the US Digital Millennium Copyright Act 1998, were sent by business targeting competitors and over one third (37%) of notices were not valid copyright claims" (my highlights). Here's some further blurbs from the report:
Section 92A puts users' procedural and fundamental rights at risk, by threatening to terminate users' internet access based on mere allegations and reverse the burden of proof onto a user to establish there was no infringement…

Section 92A undermines the incredible social and economic benefits of the open and universally accessible internet, by providing for a remedy of account termination or disconnection that is disproportionate to the harm of copyright infringement online…

While inadequate copyright protection can reduce incentives to create, excessive copyright protection can stifle creativity, choke innovation, impoverish culture and block free and fair competition. As both an intermediary and an innovator in online technologies, Google supports a flexible and adaptable legal framework that provides those who create and invest in new technologies the freedom to innovate without fear that their efforts will be hindered by an overly restrictive approach to copyright. Copyright must have sufficient flexibility so that new, legitimate and socially desirable uses, enabled by new technologies, can flourish.
Way to go, Google?
 POSTED BY CHRIS
Next Level Free Culture: Net Neutrality & Accessibility
(31 March 2009, 6:08 am)
Just a few links related to the U of Alberta lecture by Tim Hwang.
First, the audio from the lecture is here.
Second, some links to pet projects mentioned in the talk, illustrating what post-CC free culture activism might look like:
1) HerdictWeb, a website and database which monitors website accessibility on a global scale. Also available as a Firefox or IE add-on, making it easier to report issues as you surf (if you're behind work or school firewalls, please don't waste anyone's time complaining how you can't get on Facebook).
2) Watchdog.net from Aaron Swartz (co-creator of RSS) .
There's a lot of great information out there about politics — votes, lobbying records, campaign finance reports. Unfortunately, it's split across a dozen different web sites and often hidden behind confusing interfaces. We're pulling all of that together and letting you explore it in one elegant, unified interface. (Plus, we're sharing all the results so you can come up with new ways to explore it.)
Not sure to what extent this particular site is still being maintained (last blog post before Obama's election), but definitely a great idea.
POSTED BY CHRIS
Center for Social Media at American University
(19 March 2009, 5:22 am)
AMAZING resource with many Best Practices in Fair Use for __________.
http://www.centerforsocialmedia.org/resources/fair_use/
"Fair use is the right, in some circumstances, to quote copyrighted material without asking permission or paying for it. Fair use enables the creation of new culture, and keeps current copyright holders from being private censors. With the Washington College of Law, the Center for Social Media creates tools for creators, teachers, and researchers to better use their fair use rights."
POSTED BY REBECCA
Open Artforum
(19 March 2009, 3:38 am)
In anticipation of Cory Arcangel's talk tomorrow at CATE, here's some links to relevant discussion in the new Artforum, which is heavily dedicated to cutandpaste art, fanvids, appropriation and the collage impulse, all that good stuff. I think Eric also mentioned the Michael Bell-Smith essay a couple weeks ago in conjunction with the youtube controversies.
Michael Bell-Smith (plus vids)
POSTED BY CHRIS 
Open Teaching
(17 March 2009, 8:37 pm)
Following up on Bryce's post on academhacks and Forrest's post on Open Access, here's a sort of manifesto on the concept of open teaching. (love the graphics in this)
"Open teaching is described as the facilitation of learning experiences that are open, transparent, collaborative, and social. Open teachers are advocates of a free and open knowledge society, and support their students in the critical consumption, production, connection, and synthesis of knowledge through the shared development of learning networks. Typical activities of open teachers may include some or all of the following:

* Advocacy and use of free and/or open source tools and software wherever possible and beneficial to student learning;
* Integration of free and open content and media in teaching and learning;
* Promotion of copyleft content licenses for student content production/publication/dissemination;
* Facilitation of student understanding regarding copyright law (e.g., fair use/fair dealing, copyleft/copyright);
* Facilitation and distributed scaffolding of student personal learning networks for collaborative and sustained learning;
* Development of learning environments that are reflective, responsive, student-centred, and that incorporate a diverse array of instructional and learning strategies;
* Modeling of openness, transparency, connectedness, and responsible copyright/copyleft use and licensing; and,
* Advocacy for the participation and development of collaborative gift cultures in education and society."
LINK
I've started to see to some of these ideas implemented in some courses at the Art Institute (mostly in the Art&Tech dept) with only varying degrees of effectiveness, which is kind of strange, since online social networking and filesharing seem to make up so much of our cultural routine.
***
For a great example of the open teaching model in action, check out the online syllabus for Lorna Mill's recent webart class. Really an amazing, somewhat chaotic, archive of recent netart, and tutorials and critical issues, all made publicly available from the class as it was happening…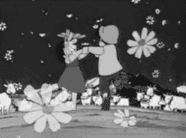 and archived HERE 
POSTED BY CHRIS